A new ranking for engineering schools has just been created by Figaro Etudiant. It consists of 10 categories related to the main training sectors of the schools.
ENSTA Bretagne has come second in the 2020 ranking of « General and Multidisciplinary Engineering Schools".

With a grade of 14.9, ENSTA Bretagne is second in the General and Multidisciplinary Engineering School category for French schools*. This grade is awarded for the academic excellence of the school, its international influence and industrial relations.
*out of 45 schools ranked in this category.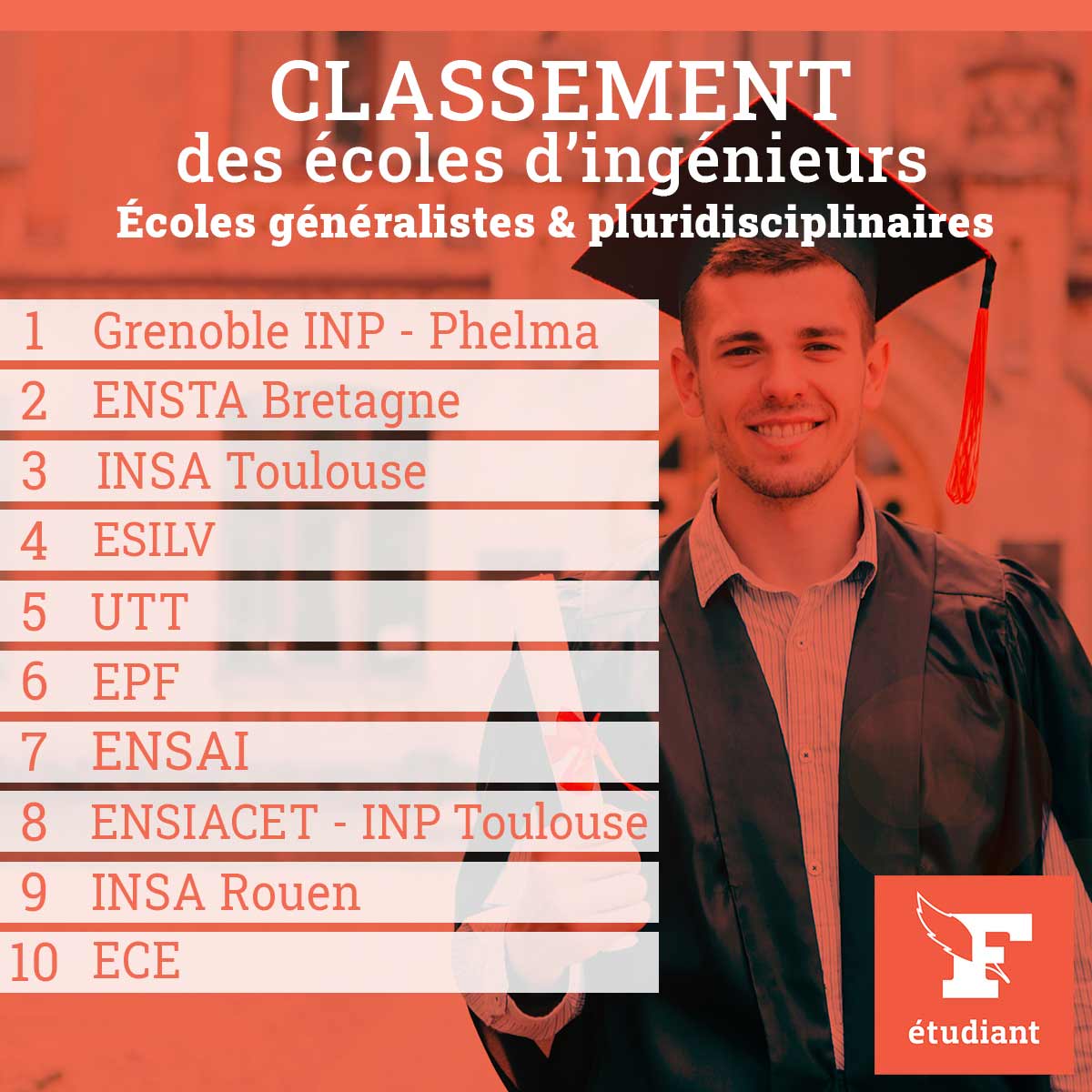 ENSTA Bretage is also second in the « Transport and Logistics Specialization » themed category (out of 15 ranked schools).
Each year, many ENSTA Bretagne students join the automotive, naval and aeronautical industries thanks to the numerous specializations on offer at the school (more information below).
Finally, once again we find ENSTA Bretagne ranked 8th in the « Digital – Computer Science – Mathematics » category (out of 68 ranked schools).