Hydrography is an applied science concerned with the study, description, measurement, characterization and mapping of the seabed.
The job market in this field is following the growing trend of maritime activity in general, making hydrography a career of the future and much sought-after for numerous applications.
Career prospects
Graduates of the Master (MSc) in Hydrography possess the skills required to oversee hydrographic projects and process survey data, and to develop new approaches to measurement and bathymetric data processing.
Course content:
•    Hydrography
•    Bathymetry
•    Geodesy
•    etc.
Education with a global reputation
6 European programs are accredited by the International Hydrographic Organization. ENSTA Bretagne's Master in Hydrography (MSc) has received Category A accreditation from the FIG/IHO/ICA. This international standard guarantees a level of training compatible with the role of hydrographic and oceanographic project manager, or of hydrographic engineer in a hydrography/oceanography department.
ENSTA Bretagne trains the largest number of hydrographers in the world, with 20 to 30 graduates per year.
ENSTA Bretagne is a member of the Association Francophone d'Hydrographie, whose headquarters are located on campus.
Numerous career opportunities
Hydrography is a field currently experiencing a need for more graduates. The main sectors seeking hydrographic specialists are the port, coastal and offshore construction industries, marine energy production, state hydrographic services (maritime traffic security), environmental research, and technology development for bathymetric data processing and electronic marine mapping. 
This Master program also offers a gateway to PhD studies.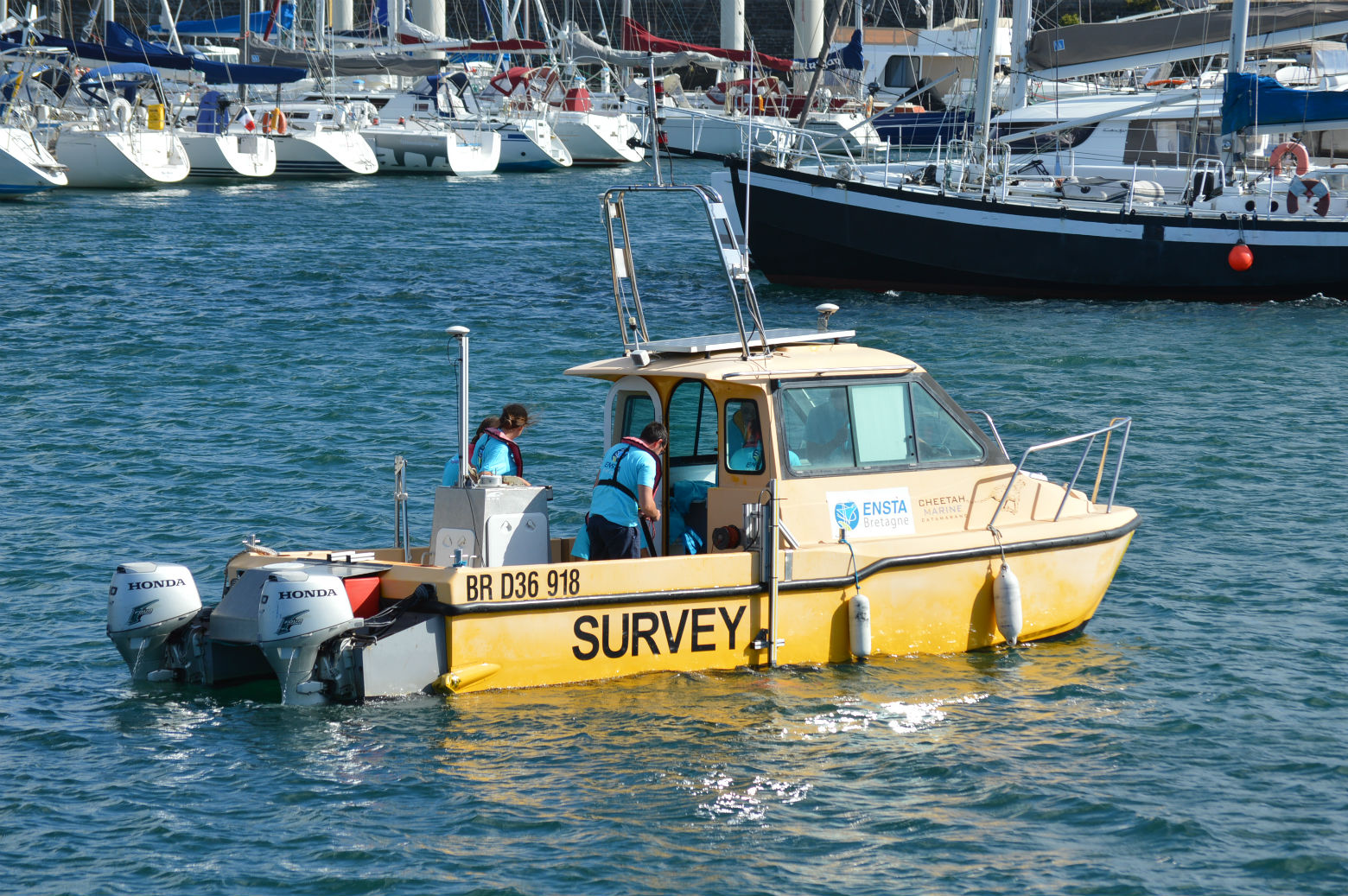 ENSTA Bretagne
Our facilities
ENSTA Bretagne has a 6.9m hydrographic survey vessel that allows students to work in real-world conditions. 5 people (3 students and 2 staff members) can work on board at a time. 
The school's 8-wheel amphibious vehicle can be used for work in shallower water.
The survey vessel and amphibious vehicle are equipped with cutting-edge technology including multi-beam and single-beam echo sounders and a GPS.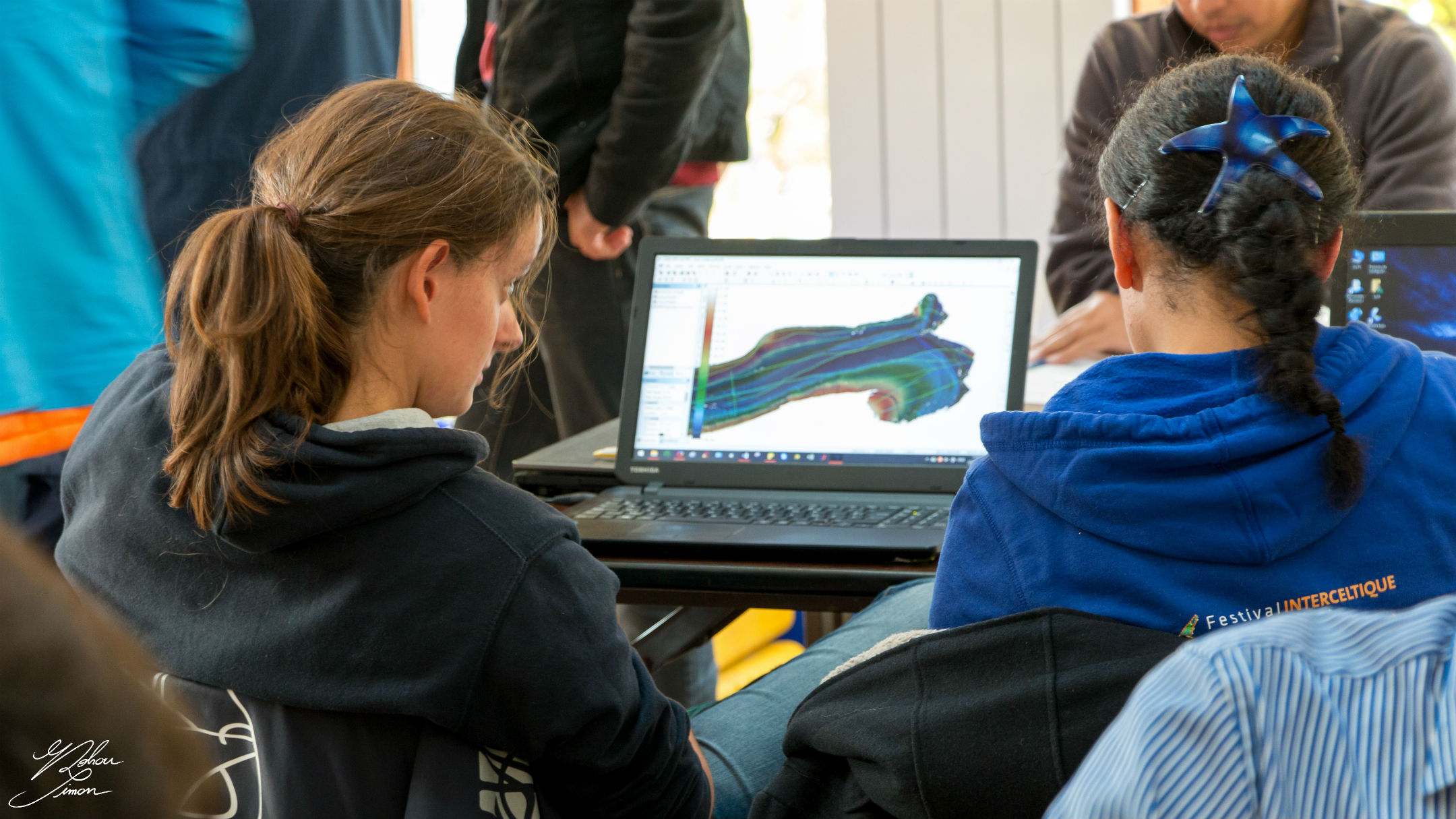 ENSTA Bretagne, Simon Rohou
Balancing theory and practical training
The program combines courses on theory with numerous practical projects which allow students to put their skills to work.
A part of this program is or can be taught in English. All students may take their exams in English.
Visiting lecturers
Throughout the training period, experts from top organizations in the field (Ifremer, SHOM, IGN, LPO, etc.) share their knowledge and experience with the students.
 
contact
Nicole Pouliquen
Admissions Coordinator (French students)
+33 (0)2 98 34 87 01
contact
Zacharie Malicoutis
Admissions Coordinator international students (free movers)
02.98.34.89.74